Craigendoran Pier was a pair of piers of unequal length served by a terminus single platform station directly alongside the main Craigendoran station. The northern pier was the longer and the southern was rail served with a single goods siding. The station had a long curving single platform on the north side of a run round loop.
...
More details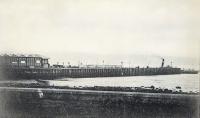 A postcard view of PS Lucy Ashton at Craigendoran around 1910. The view is from the west side of the piers with the rear side of the pier platforms ...
Ewan Crawford Collection
//1910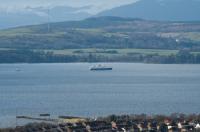 Hebridean Princess off Craigendoran. The Rosneath transmitter is beyond. ...
Ewan Crawford
16/02/2018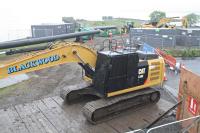 Sadly not the reinstatement of Craigendoran Pier station but works to install a pipeline along the shore. ...
Ewan Crawford
17/05/2016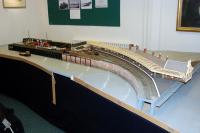 This model of Craigendoran Pier was on display at Helensburgh Library during the celebration of 150 years of the Helensburgh line in 2008. ...
Ewan Crawford
28/05/2008