Notes and Queries
Notes and Queries
Live queries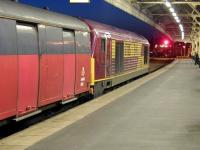 Mail train... where is this?
[Added 21 July 2017]
Comments
No comments so far.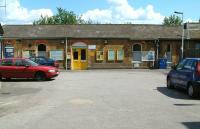 Station forecourt in 200X... where is this?
[Added 20 July 2017]
Comments
Am I correct that the yellow is indicating this to be a Merseyrail station, possibly one of the end to end with Northern Rail stations, such as Ormskirk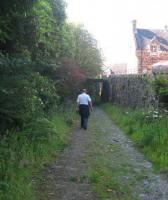 This is a photo of what I am pretty certain are the remains of a tramway, used to haul the granite blocks quarried on the Ross of Mull up the hill to construct Glengorm Castle. The line would have continued behind the photographer up to a headshunt and then up to the castle site. Unfortunately the construction of the castle pre-dates the 1st series OS maps so only the line of the track is shown. I haven't managed to find any reference to a tramway but there's a lot of granite in that castle! Does anyone have any more information about this aspect of the castle's construction?
Comments
No comments so far.