Organisations from across the rail industry have responded to the budget presented by Chancellor the Exchequer Rishi Sunak on March 3, with funding for investment welcomed but criticism of missed opportunities for the sector.
(
Permalink
)
2021 Budget
A Black Isle development trust has lobbied Highland councillors ahead of tomorrow's budget meeting and residents are being urged to do likewise.
(
Permalink
)
Cromarty
Nigg
Ross-shire Journal

The price of a monthly ScotRail ticket has caused an uproar after the travel operator revealed it was cracking down on fare dodgers.
(
Permalink
)
Ticketing
Edinburgh Live

Metro drivers are getting to step on-board a full-size replica of their new trains that are due to start arriving next year.A detailed mock-up of the new Metro cab, which is fully fitted out, has been built to assist with workforce familiarisation " a key part of the design process for the new £362m Metro fleet.
(
Permalink
)
Tyne and Wear Metro
Organisations across the North East are coming together to showcase walking & cycling projects that are improving how we travel around the area. Nestrans, along with Aberdeen and Aberdeenshire Councils, and NHS Grampian, will be presenting to elected members, local authority officers, and representatives from key partners. The event, Moving Towards Net Zero, will detail the ongoing and upcoming active and sustainable travel projects that aim to make the area cleaner, greener, healthier, and safer. Topics include the new Regional Transport Strategy, Active Travel Action Plans, the Integrated Towns project, ...
(
Permalink
)
Aberdeen
Aberdeenshire
Green
Nestrans

The Langholm & District Rail Group say claims the town has lost thousands of jobs in the last 20 years and would benefit if a station was opened there.
(
Permalink
)
Borders Railway
Langholm
Waverley Route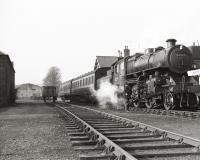 Langholm: Oiling of class 4MT 43139 at Langholm station in 1961.
David Murray-Smith 16/03/1961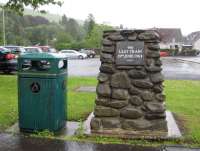 Langholm: The cairn erected in Langholm marking the site of the former station and recording the departure of the last train. The cairn continues to be a focal point in the annual Langholm Common Riding celebra ...
Bruce McCartney /07/2009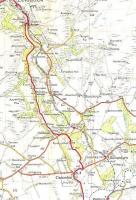 Langholm: The Langholm branch from the OS One Inch map of 1955. Riddings Junction was on the English side of the border, but only just. My 1885 Ordnance Gazetteer of Scotland lists Gilnockie only as a station, ...
David Panton //1955
ITV News

ScotRail have confiscated 10,000 tickets and handed out £17,000 in fines to lockdown fare-dodgers in the past few months. The rail firm is cracking down on customers taking advantage of reduced staff numbers during the pandemic to avoid paying the full price of their journey.
(
Permalink
)
COVID-19
ScotRail
Ticketing
Rail fares in England and Wales will increase by 2.6% on Monday, the first time the government has chosen to put up prices above RPI inflation since 2013, in a move that has been criticised for further pricing middle income earners out of rail travel and undermining the governments green credentials. The price rise comes despite calls for freezes or even discounts to help attract passengers back to the railways.
(
Permalink
)
Ticketing
Largs and Millport Weekly News

An online public meeting is set to go ahead this week, discussing the future of rail in the Wee County and the wider region.
(
Permalink
)
Clackmannan
Alloa Advertiser

Innovative discounts to attract passengers onto trains post-lockdown are being investigated by Scotlands main operator.
(
Permalink
)
Ticketing
Local historian and author Brian Bennett, looks back at the journey from Mold to Denbigh by rail pre-1962.
(
Permalink
)
Denbigh
Mold
Mold and Denbigh Junction Railway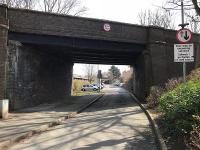 Mold: Not much trace of the station now remains, but this car park access road preserves at least some of the route near the town centre. The view looks south towards the station site. Though closed to pas ...
Colin McDonald 06/04/2018
The Leader

'Everyone expects me to say Glenfinnan but I love driving down Loch Eilside heading to Fort William with the sun rising above the Ben.'
(
Permalink
)
Drivers
Gender equality
Mallaig Extension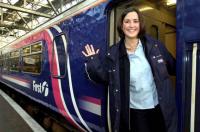 Drivers: Eva Brodie, a driver from Ayr who has featured in the campaign by First ScotRail to increase the number of women drivers.
First ScotRail 01/02/2007
The Herald

Michael Alexander speaks to author Sara Sheridan who is looking unflinchingly at Scotlands heritage to bring women who have been 'ignored' by history to light - including Dundee missionary Mary Slessor.
(
Permalink
)
Dundee
Gender equality
Mary Slessor
A homeowner who claims a new railway station next to his house 'ruined his life' has painted the words 'welcome to hell' on the side of his home.
(
Permalink
)
Bow Street
The £70m project to rebuild the Tyne and Wear Metro depot has delivered a welcome boost to a leading north east heritage railway. More than 20 tons of used track equipment from Nexus' Gosforth depot have been donated to the Tanfield Railway, which runs from Sunniside in Gateshead to East Tanfield in County Durham.
A raft of surplus materials, including sleepers and control equipment, were made available by VolkerFitzpatrickand their subcontractor, Trackwork, after works got underway on the depot site on January. The donated materials will help to secure the future of the Tanfield line, with its history that can be traced back to 1725.
(
Permalink
)
Tanfield Railway
Trackwork
Tyne and Wear Metro
VolkerFitzpatrick
Eight employees of Russia's Embassy in Pyongyang and their families spent more than 34 hours trying to leave North Korea this week, a grueling trip that ended with at least one diplomat pushing his luggage and young children on a railway trolley into Russian territory.
(
Permalink
)
CNN

John Clemmens, engineer and railway photographer. Born: October 16 1934 in Palmers Green, Middlesex. Died: February 6 2021 in Kirkcaldy, aged 86.
(
Permalink
)
John Clemmens
Obituary
Subterranean protest against high-speed rail line lasted 31 days in tunnel near London station. The anti-HS2 tunnel protest close to Euston station in central London has finally ended after the ninth climate activist emerged from underground. The subterranean environmental protest has lasted for 31 days, one of the longest in UK protest history, although not quite breaking the record of the 40-day tunnel protest in Essex in 2000.
(
Permalink
)
HS2
London Euston
Protestors
Helensburgh Advertiser

Angus roads bosses have redoubled their efforts to get local drivers out of their cars and use greener forms of transport instead.
(
Permalink
)
Angus
Green
A bid is being made for more frequent train services at stations up and down Northumberland.
(
Permalink
)
Alnmouth
Chathill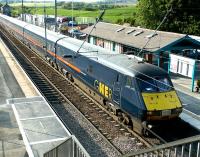 Alnmouth: Not stopping! A GNER ECML express takes route 1 south through Alnmouth in May 2004.
John Furnevel 26/05/2004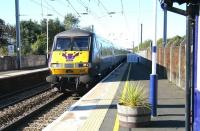 Chathill: A familiar face on the 13.30 Edinburgh Waverley - London Kings Cross East Coast service on 8 October 2012, seen here passing through Chathill, Northumberland, at speed.
John Furnevel 08/10/2012
Northumberland Gazette

A new £29 million Intermodal Rail Freight Terminal, that is being constructed by Winvic Construction for Prologis at its DIRFT intermodal logistics park in Northamptonshire, will feature a bespoke rail traverser, supplied by Mechan. The DIRFT III project comprises a 344-hectare logistics site, which will include a state-of-the-art rail freight terminal.
(
Permalink
)
DIRFT III
Mechan
Rail traverser
Winvic Construction
Greenock Telegraph

ScotRail tweeted a dizzying picture on Thursday showing the daunting heights at the very top of the Forth Bridge.
(
Permalink
)
Forth Bridge
Fife Today

The charity behind the famous No. 60163 Tornado and Britains most powerful steam locomotive No. 2007 Prince of Wales, has announced that Cleardata has started the scanning of 366 of the original Doncaster Works drawings to enable the construction of a yet-to-be named third Gresley class V4 No. 3403. The LNER class V4 was a []
(
Permalink
)
Gresley V4
LNER Class V4
Network Rail has submitted plans to Teignbridge District Council to extend an existing rockfall shelter over the railway line between Dawlish and Holcombe.
(
Permalink
)
Dawlish
Holcombe
Rockfall shelter
Network Rail

If services are not clean and reliable, then passengers may not return warns Rail Minister.
(
Permalink
)
COVID-19
RAIL

Daily Record

Following the governments February 22 announcement of a proposed timeline for easing coronavirus lockdown restrictions in England, open access operators Grand Central and Hull Trains have confirmed that they are to remain in 'hibernation' for the time being.
(
Permalink
)
COVID-19
Grand Central
Hull Trains