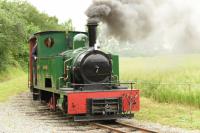 ISIBUTU, a Bagnall 4-4-0T, works No. 2820 of 1945. Seen in action on the 2' gauge line at the Statfold Barn Open Day 2017.
...
Peter Todd
10/06/2017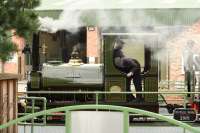 Profile shot of LIASSIC, a Peckett 0-6-0ST Works No. 1632 of 1923, at Statfold Open Day. The locomotive originally worked at the Southam Cement Works ...
Peter Todd
10/10/2017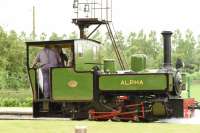 The variety and quantity of locos to be seen at a Statfold Barn open day is incredible - up to sixteen in steam. This is
ALPHA
, a ...
Peter Todd
10/06/2017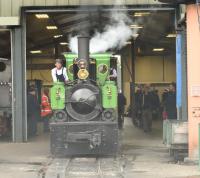 MINAS de ALLER
, an elderly 0-6-0PT built by Corpet-Louver, Works No. 439 of 1884, seen emerging from the shed at the June 2017 Statfold Barn ...
Peter Todd
10/06/2017