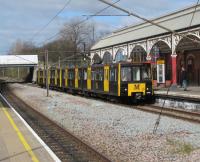 A cinnabar moth caterpillar calls at Monkseaton calls with a St James (ie clockwise) service on 26 March 2019. There are fine original buildings on ...
David Panton
26/03/2019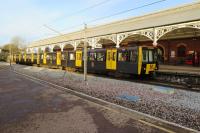 A Metro 4-car unit arrives at Monkseaton on 9 December 2017, heading back towards Newcastle to terminate at St James. Like the other coastal stations ...
Malcolm Chattwood
09/12/2017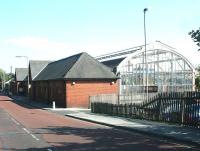 The second (1915) station at Monkseaton, built to replace the 1860 Blyth & Tyne station (originally opened as Whitley). View south east along Norham ...
John Furnevel
10/07/2004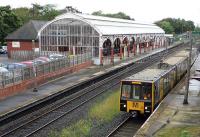 A Metro service for South Shields departing from Monkseaton on 25 September 2014. ...
John Steven
25/09/2014