10 Images released on Sunday 18/10/2020

Contact the news and picture editor.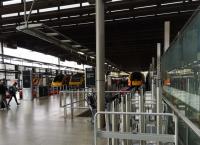 St Pancras: Just one HST is visible among the Javelins at St. Pancras in this October 2018 image.
London Extension (Midland Railway)
Ken Strachan [19/10/2018]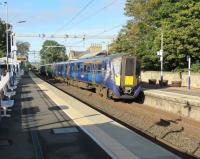 Linlithgow: A Glasgow Queen Street to Edinburgh service calls at Linlithgow on the lovely early autumn morning of 23 September 2020.
Edinburgh and Glasgow Railway
David Panton [23/09/2020]