10 Images released on Tuesday 30/06/2020

Contact the news and picture editor.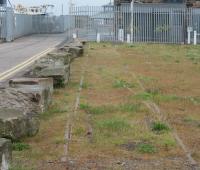 Granton Pier: It doesn't seem to have been thought worthwhile to remove this remnant of the railways of Granton and tar the area over. Either that or it has been left as a memorial. View looks towards the end of the middle pier.
Edinburgh, Leith and Granton Railway
David Panton [19/06/2020]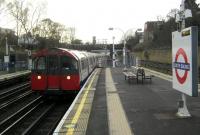 South Ealing: Refurbished LUL 1973 stock, with a Piccadilly Line service to Cockfosters, arriving at South Ealing station on 25th January 2014. This station was originally opened in 1883 with the Metropolitan District Railway's Hounslow branch from Mill Hill Park (renamed Acton Town in 1910). Piccadilly Line tube trains were promoted on west from Hammersmith in 1933 which saw the line between Turnham Green and Northfields quadrupled with rebuilt stations at Acton Town, South Ealing and Northfields. Today, the north side of the quadrupled line between Northfields and Acton Town is used as a test track only although in the opposite direction the two Heathrow bound tracks are still available for passenger trains. (Chiswick Park station was also rebuilt in 1933 but is served exclusively by District Line trains running to and from Ealing Broadway. The last District Line trains along the Hounslow branch ran in 1964.)
Metropolitan District Railway
David Bosher [25/01/2014]