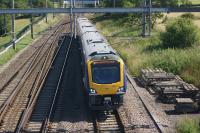 Balshaw Lane Junction: 195114 takes the Down Slow line at Balshaw Lane Jct while on a Manchester Airport to Barrow service on 06 July 2019.
North Union Railway
John McIntyre [06/07/2019]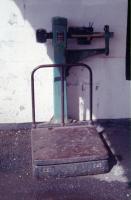 Dunbar: On platform weighing machine seen at Dunbar in 1988.
North British Railway
Ewan Crawford [//1988]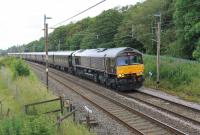 Scorton [Lancashire] [1st]: Day 1 of the annual UK tour of the Royal Scotsman saw 66746 take the train from Edinburgh to Chester on 7th July 2019. The train is seen at Broad Fall Farm, Scorton heading south with 66743 on the tail.
Lancaster and Preston Junction Railway
Mark Bartlett [07/07/2019]