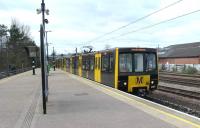 A service for Mackemland pulls into Pelaw (PEE-law) on 26 March 2019. A man in orange is clearly enjoying playing driver in the coveted front seat. I ...
David Panton
26/03/2019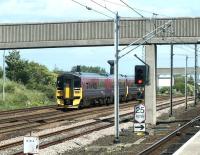 A 4-car 158 combination passing Pelaw heading east towards Sunderland on a bright and sunny 10 July 2004. 158737 is bringing up the rear of the train, ...
John Furnevel
10/07/2004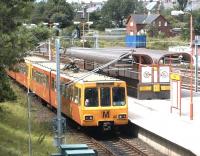 A South Hylton - Newcastle Airport Metro service arrives at Pelaw in the summer of 2004. The former station master's house stands in the right ...
John Furnevel
10/07/2004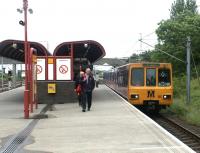 A city bound Metro service calls at Pelaw on 10 July 2004. ...
John Furnevel
10/07/2004